By Garrett Davidson
Editor's Note: Virginia Tech's Executive Master of Natural Resources (XMNR) is an accelerated graduate degree program for professionals that takes place over three semesters within one year. The program is taught as a hybrid of in-person/virtual meetings and online individual and small-group work. Students gather on campus in the Washington, D.C. metro area five times a year for three-day interactive study weekends, convene six times virtually for two-day meetings, and participate in a 10-day Global Study trip.
There is no question that this year has presented a unique set of challenges that affect each one of us in many different ways. How do we make an immediate shift to a virtual world in our professional and personal lives, and as students? Can we manage working from home while caring for our family, or with a partner also working remotely? Will we lose employment, and how will we find another job?
These questions, and many more, have pushed us to make drastic lifestyle changes in an attempt to find a "new normal." Yet, what has impressed me the most over the last eleven months is the resilience of my XMNR colleagues, the Virginia Tech Center for Leadership in Global Sustainability faculty and staff, and people all around the world as they adjust to these new ways of life. Resilience has become a recurring theme, not only in response to the COVID-19 pandemic, but also in the way that we tackle climate change and sustainable development.
Read the complete article at the Center for Leadership in Global Sustainability website.
---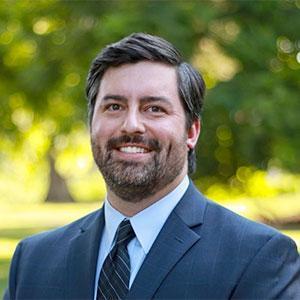 Garrett Davidson worked in financial services and consulting for nearly a decade before making a career pivot into sustainability. He graduated from James Madison University with a B.S. in Kinesiology, focusing on Sport and Recreation Management. It is also where he founded the JMU Outdoor Adventure Club to help promote outdoor recreation and environmental conservation. He is passionate about sustainability and conservation and hopes to build a career that promotes those efforts. He has recently begun his new career as a Development Manager with Sun Tribe Solar in Charlottesville, VA. In his free time, Garrett enjoys hobbies such as fishing, hiking, camping, and photography.
---
The Center for Leadership in Global Sustainability (CLiGS) is housed within Virginia Tech's College of Natural Resources and Environment and headquartered in Arlington, Virginia.