In September, Babcock Ranch, Florida was hit by hurricane Ian and survived to tell the story. In fact, despite being hit by 100-mph winds and torrential rains, the town suffered minimal damage and no loss of power (just a few flickering lights). There is a very specific reason that this town survived – they planned ahead and built with resilience in mind. This forward-thinking mindset not only saved the town from devastation and years (plus millions of dollars) in rebuilding efforts – it also helped them serve the communities around them. With power still running, buildings still standing, and food and drink still available, the town of Babcock Ranch was able to shelter and care for those who were not so lucky from neighboring communities. Babcock Ranch teaches us a very valuable lesson – building to withstand disasters is not only possible, it saves communities money and keeps them safe.
On October 27th, Resilient Virginia is hosting 4 speakers at Session 2 of our Fall 2022 Resiliency Academy, who will give presentations on how our communities can build for resilience, where they can find the funding to do so, and show examples of how this is already happening. Join us for this virtual session and learn how your community's buildings can survive the next disaster.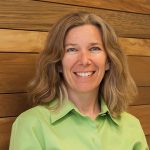 Liz Beardsley, Senior Policy Counsel, U.S. Green Building Council
Liz will speak to opportunities for resilient buildings stemming from recent Federal and Virginia legislation. Highlights will include funding coming from the Federal IIJA and IRA, as well as new requirements for municipal building projects under the Virginia High Performance Building Act for Localities.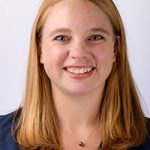 Sarah Edwards, Climate Program Analyst, DC's Department of Energy & Environment Urban Sustainability Administration
Sarah will review the District of Columbia's climate adaptation plan, Climate Ready DC, and its initiatives to prepare its built environment for future climate conditions, such as the resilient design guidelines that provide step-by-step strategies to incorporate resilient design into new and existing buildings. Other adaptation initiatives include a new FloodSmart Homes program, and a Blue-Green Infrastructure neighborhood strategy in Southwest DC that aim to reduce climate risks to vulnerable communities.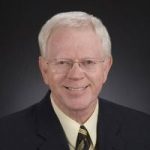 Steven Sunderman, President, Terrazia PC Architecture
This 15-minute educational session demonstrates how resilient buildings & infrastructure can be a primary strategy for mitigating impact of climate change, because it saves money, improves people's lives and ensures a more sustainable future.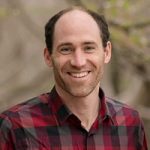 Ben Knopp, Senior Project Manager, Community Housing Partners
Ben will present a case study from Grissom Lane Apartments; a net-zero energy development in Blacksburg, Virginia. The focus will be on resilient aspects of the project, such as: passive survivability, building durability, high performance cold climate heat pumps, on-site renewable energy generation, and the unique opportunity for on-site battery storage.